S. Carlyle Smith
Bio
Born 1955 and raised in Utah then moved to Montana where he has lived and painted for over 34 years. Primarily self-taught but has studied under Freeman Butts, Carolyn Anderson and Thomas English. Has learned much from his mentors Arlene Hooker Fay, David Katz, W. Steve Seltzer, Tom Gilleon, Ron Ukrainetz, Mimi Grant, Joe Halko and Ron Deloney. His work has been featured three times in U.S.Art Magazine including one "Editor's Choice". Twice in Southwest Art Magazine including "Artist to Watch", American Art Collector Magazine and in Classic Style Magazine. His works are in private and corporate collections in the U.S. and abroad. Represented by; Samarah Fine Art, Whitefish, Montana.
---
---
Click these pictures to see more pages

Click here to see some of the works that have already found homes. I truly appreciate all of my collectors! If you own one of these listed as "Private collection" you probably bought the painting at a gallery and I don't have your name. Please contact me if you want to be named and I can update my provenance records.
THANK YOU!

Newest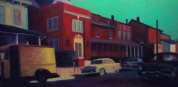 More

Archive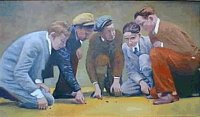 Early Works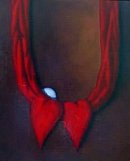 Surreal Period 1979-1995
8497